BENEFITS OF BOOKING DIRECT
50% off the Essential Winery Experience

Early check-in/check-out options, pending availability

Wine Club Members who book direct will receive 10% off their entire stay

If you book direct and join the Wine Club during your stay you will also receive 10% off your entire stay

T&Cs Apply
BENEFITS OF BOOKING DIRECT
50% off the Essential Winery Experience

Early check-in/check-out options, pending availability

Wine Club Members who book direct will receive 10% off their entire stay

If you book direct and join the Wine Club during your stay you will also receive 10% off your entire stay

T&Cs Apply
Welcome to Gibbston Valley Lodge & Spa
Luxury Accommodation in Queenstown, NZ
At the heart of Gibbston Valley Lodge and Spa, the newest luxury accommodation in Queenstown, NZ, is a passionate team, dedicated to delivering you an unforgettable experience.
We offer stylish Central Otago accommodation, uniquely situated in our organic and historic Pinot Noir vineyard and historic winery. With personal service, culinary adventure, and luxurious 'vinotherapy' spa treatments, you can easily disconnect from the mundanities of everyday life and connect with this enchanting landscape.
Villas Among The Vines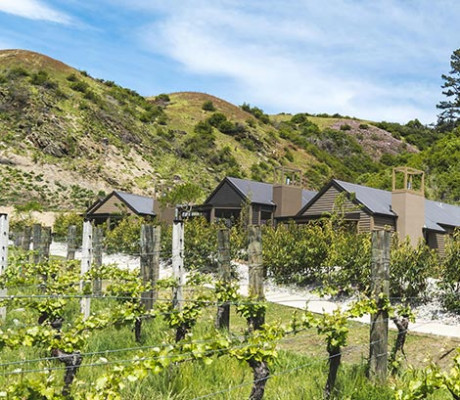 If you are looking for luxury accommodation in Central Otago, you can't go past our spacious vineyard villas. Hide away from the world in your own private villa, with a secluded courtyard overlooking the vines. Our Queenstown villas mix stylish luxury with uncompromising comfort. Personal service and the finest amenities will complete your luxurious stay in a 'home away from home'.
We currently have some amazing special rates on offer to help support kiwis in exploring 'their own backyard'.
BENEFITS OF BOOKING DIRECT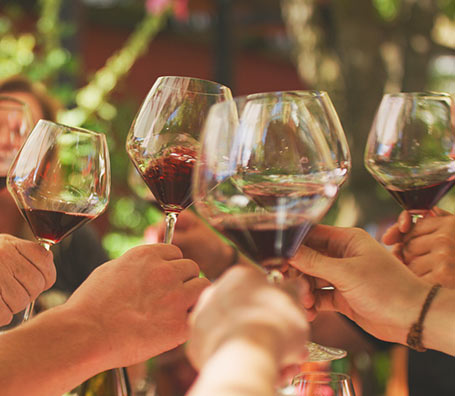 Book directly with us and receive:
Wine Club Members who book direct will also receive 10% off their entire stay, and if you book direct and join the Wine Club during your stay, then you will also receive 10% off your entire stay.
An added benefit of booking direct is that you will incur no credit card or resort fees, and please note that GST is already included in all quoted prices.
Queenstown and Central Otago Activity Offerings